Across the developed world, people are living longer and longer lives. Since 1950, the number of people over the age of 60 has tripled, to
700 million in 2006
. The United Nations expects that number to triple again by 2050. While this is a good thing, as it indicates improvements in health and medical care, it also impacts society in numerous and profound ways. One of these is the relatively recent need to plan for long-term care.
The phrase long-term care may mean a variety of things, such as medical treatment or a type of insurance policy. In our world, though, long-term care refers to the myriad services and supports a person relies on once they are no longer able to fulfill all of their own needs. In our inaugural blog post, we describe long-term care, the different types of providers, who needs this type of care, and who pays for it.
What Is Long-Term Care?
Generally speaking, long-term care describes the various services that help someone perform the daily activities of normal life. While some people need these services for a finite amount of time, say while recuperating from an illness or injury, others require this level of care for the remainder of their lives.
Long-term care helps create a safer environment while still allowing people to live as independently as possible. Common activities of daily living that are often a part of long-term care include:
Bathing and dressing/undressing

Eating meals

Incontinence care and/or using the toilet

Getting in and out of bed or chairs
There are also community programs that provide a variety of services. These may be free or they may include a fee. Common services include adult daycare, transportation, and meals.
Another category of everyday tasks is called Instrumental Activities of Daily Living. These activities are necessary to continue living independently and include:
Meal preparation and clean-up

Upkeep around the home

Managing finances, including paying bills

Grocery and clothes shopping

Taking medication

Pet care
You may also need to make sure the person can see and respond to emergency alerts, such as fire and smoke alarms. This may be as simple as adding a strobe light effect to the standard auditory alert.
Who Needs Long-Term Care?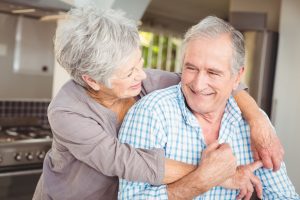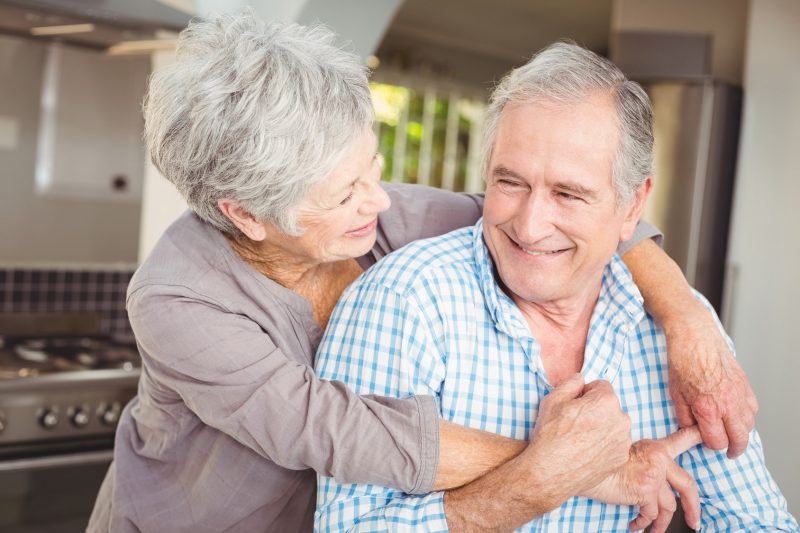 Occasionally, people require long-term care after a sudden illness, such as heart attack or stroke, or because they were injured in an accident. Usually, though, it's a need that develops gradually, due to age or the worsening of a chronic condition. There are a variety of risk factors that increase your odds of needing long-term care. These include:
Age

: As we get older, we're more likely to develop chronic conditions, disabilities,  or sustain permanent injuries in a fall (falling is the

leading cause of injury and death

for seniors).

Being a woman

: Women who live to be 65 have a slightly

longer life expectancy

, a little over two years, making them more likely to need long-term care.

Having a chronic condition

: You are more likely to require long-term care if you have high blood pressure, diabetes, and other chronic conditions.

Unhealthy lifestyle

: An inactive lifestyle, lack of exercise, and poor eating habits all increase your risk of requiring long-term care.

Living alone

: People who live with a partner, whether they're married or not, require paid care less often than people who live alone.
What Are Long-Term Care Providers?
When they hear the words long-term care, many people think nursing home. Of course, you can receive these services at a nursing home, but you may also receive them in your home via home health aides, a traveling nurse, or even a friend. Other providers include adult daycare centers and assisted living facilities. If you have long-term insurance, the policy should clarify the type of caregiver it covers.
Common long-term care options include:
Home care

: This can be an informal arrangement, such as the care provided by a family member or friend, or involve a paid caregiver. The vast majority of home care is falls under the first umbrella, but this care may be supplemented by paid professionals. It's a popular choice for those who prefer to remain in their home.

Adult daycare centers

: These are structured, community-based programs that offer an array of services. Operation hours typically mimic standard business hours, such as 8:00 to 5:00 Monday through Friday.

Assisted living facilities

: A growing trend is the assisted living facility, which combines the communal, private lifestyle of an apartment complex with some of the services offered by a nursing home. These facilities may be the equivalent of a larger family home with private rooms for each resident or more like an apartment building. Each option offers health-related assistance, 24-hour staff, and opportunities to socialize. Residents enjoy greater independence than they would in a custodial nursing home.

Custodial nursing homes

: These facilities offer comprehensive long-term services in a controlled setting, including physical, medical, psychological, and personal care. The average cost of one of these facilities is around $74,000 a year, depending on where you live.
Who Pays for Care?
Costs vary widely depending on the type of provider, where you live, and much more. If you're planning your long-term care needs, consider first where you wish to retire. Then, look at your options in that area. Don't forget to add yearly inflation to the costs; 4 percent is a good average.
Many people mistakenly believe their health insurance will cover long-term care costs. Unfortunately, that isn't usually the case, since so many people who require long-term care get their insurance through Medicare.
Medicare

: Will cover long-term care only for patients who require rehabilitative care or skilled nursing services, either at home in a nursing home. It does not cover daily living assistance.

Medicaid

: Covers many long-term care services assuming you meet eligibility requirements as regards income and the level of assistance required.
If you are a veteran or the surviving spouse of a veteran, you may qualify for Veterans Aid and Attendance. We've helped thousands of people qualify for these benefits.
This planning can be incredibly overwhelming, especially if it's something you haven't thought of before (or put off thinking about). If you have any questions, we're happy to help. Just send us a message and we'll respond as quickly as we can.