Medicare is a great program that offers its beneficiaries incredible benefits, but it can't cover everything. It wasn't designed to. Medicare is simply health insurance for those who meet the program's eligibility requirements. And, as with all insurance, there are limits to your coverage. Most long-term care, unfortunately, falls outside those limits, at least in terms of what we think of as long-term care.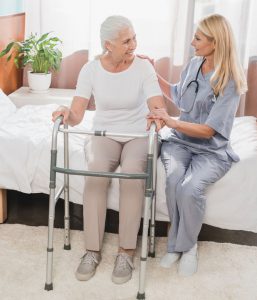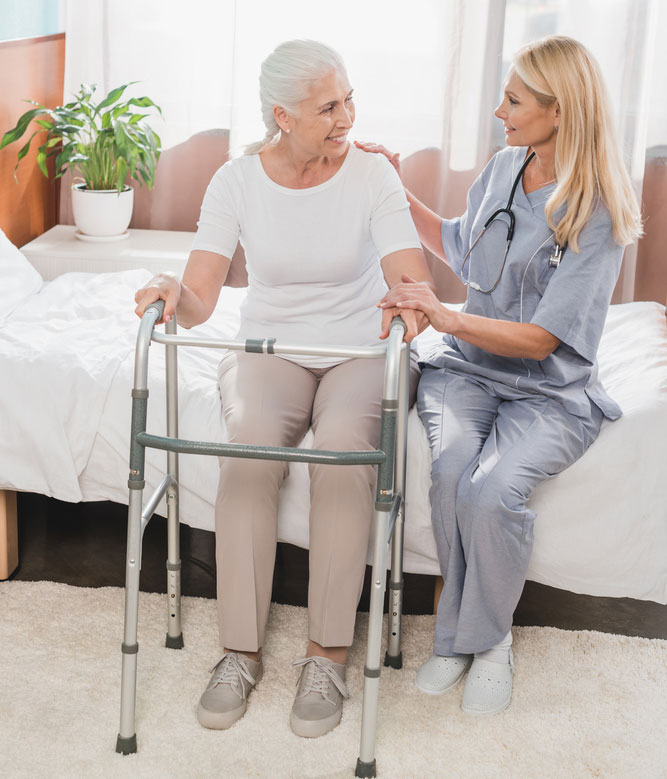 The good news is that Medicare does cover some long-term care, assuming you meet certain eligibility requirements. In this post, we look at what Medicare covers and what you need to do to qualify. Then, we look at other options to help you afford your long-term care costs.
What Is Long-Term Care and Who Needs It?
We covered this in-depth before, but as a refresher: long-term care "describes the services that help someone perform the daily activities of normal life." This includes common activities of daily living (ADL), such as bathing and eating meals, as well as tasks known as instrumental activities of daily living (IADL). These take you beyond the bare essentials and include meal prep, managing your finances, and upkeep around the home.
You may require long-term care for a finite period of time, such as when recuperating from an accident or illness. For many, though, the need develops slowly, typically due to a worsening chronic condition, and continues indefinitely. The Department of Health and Human Services (HHS) predicts that more than half of all Americans who live to age 65 will require some form of long-term care.
What Long-Term Services Does Medicare Pay For?
Although its coverage is limited, Medicare does pay for some long-term care services, provided your doctor expects you to get well with treatment and that your need for long-term care will end.
If your long-term care needs are only for assistance with ADL or IADL tasks, Medicare will not pay for it. As a general rule, if the type of care needed could be provided by an assisted living facility or a nursing home, it's unlikely Medicare will pay for it.
Long-term care hospitals
Medicare Part A pays for care in a long-term care hospital provided you meet two criteria:
Your doctor expects your condition to improve with time and treatment

You have two or more serious conditions
You must meet both of these criteria to receive coverage. You pay no more than you would for receiving care in an acute care hospital. And, if you were admitted to a long-term care hospital within the same benefit period, there is no additional deductible. If you are in a new benefit period however, the standard Part A deductible applies.
Skilled nursing facility care
These services are also covered by Medicare Part A insurance and include skilled nursing care that is provided in a skilled nursing facility. Covered services include meals, medically-prescribed treatments, and a semi-private room. As with long-term care hospitals, doctors must expect your stay to end in a reasonable amount of time.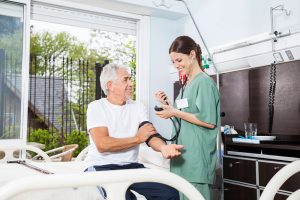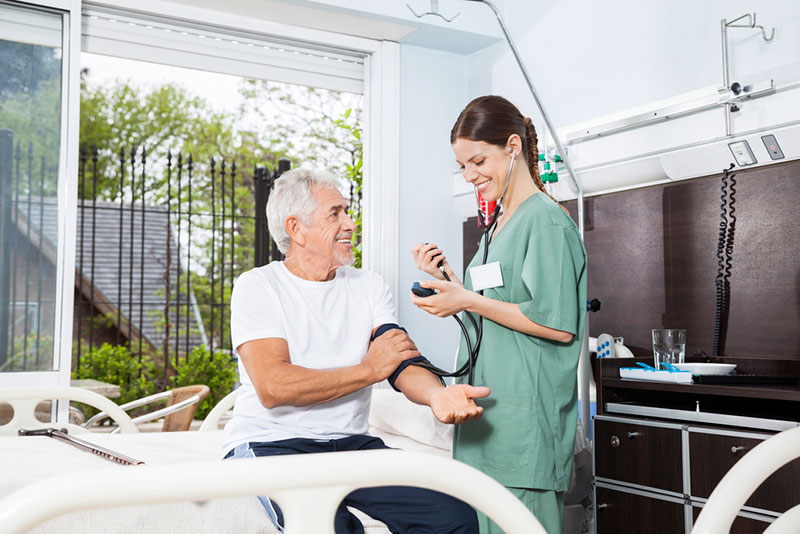 Skilled nursing care is defined as care that must be provided by a medical professional to be safe and effective. Examples of this type of care are:
Administering IV drugs

Changing dressings

Providing instruction on diabetes care and prescriptions

Tube feedings
If the only skilled nursing care required is blood draws, it does not qualify for Medicare coverage. Finally, the medical professional providing said care must be a doctor, a registered nurse (RN), or a licensed practical nurse (LPN) who works under the supervision of an RN.
Home health services
Medicare covers home healthcare services provided you are under the care of a doctor who deems such services to be medically necessary. Other requirements include your doctor certifying at least one of the following is true:
You are homebound

You need intermittent skilled nursing care (fewer than 8 hours/day or 28 hours/week)

The speech-language pathology and/or physical or occupational therapy services you need require the skills of a trained professional
Covered services include skilled nursing care as described above as well as physical therapy, occupational therapy, and speech-language pathology.
If your only need is personal care, Medicare will not cover home healthcare services. Nor does Medicare pay for personal services, meal delivery, or round-the-clock care.
Hospice care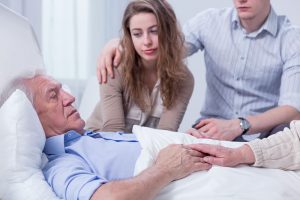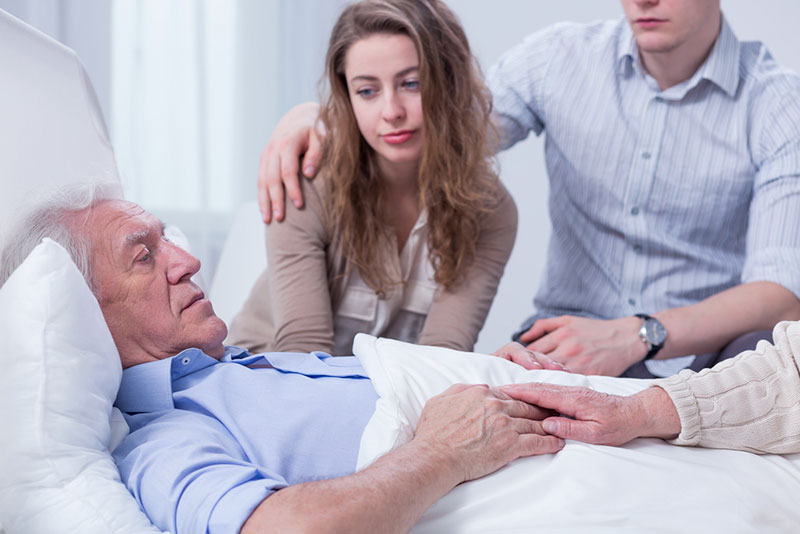 If your doctor has diagnosed you as having a terminal illness, your prognosis is fewer than 6 months, and you refuse any treatment but palliative care, Medicare will pay for hospice care. You may receive this care in your home or at an inpatient facility. If at any point you decide to begin treating your condition again, talk to your doctor and your hospice team immediately. Failure to do so may result in you being responsible for 100 percent of your hospice costs.
Is There Any Help Paying for Long-Term Care?
According to that HHS study linked above, anyone turning 65 over the next couple of years should expect to pay around $138,000 for long-term care. Of course, as costs rise, so will that estimate.
The average amount Medicare pays toward a person's lifetime long-term care expenses is around $13,000. So, where will the other $125,000 come from?
If you don't have some type of long-term care insurance, your best bets for financial assistance are Medicaid and Veterans Aid and Attendance.
What is Medicaid?
Like Medicare, Medicaid is a government-run health insurance program. Unlike Medicare, Medicaid is a joint endeavor between federal and state governments. Each state is responsible for implementing its Medicaid program. Most states call it something besides Medicaid. Arizona has  AHCCCS (commonly pronounced access), which stands for Arizona Healthcare Cost Containment System.
Medicaid eligibility requirements are based on income, assets, and medical history.
What is Veterans Aid and Attendance?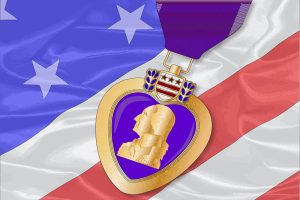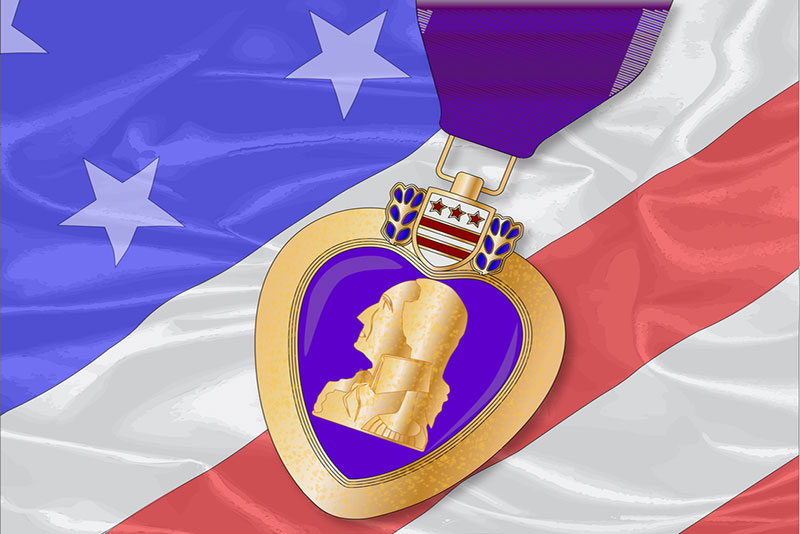 Veterans Aid and Attendance is a government program designed to provide financial assistance to veterans and their surviving spouse. To qualify, you must be a wartime veteran with at least 90 days' active duty, including one day during a period of war OR have been married to a wartime veteran at the time of his or her death.
In addition to service, eligibility depends on net worth and your required level of care.
If you need help paying for long-term care for yourself or a loved on, send us a message or call us toll-free at 877-286-0402. We know these programs inside and out. Our number one goal is helping our servicemen and women get the benefits they earned. If you're struggling to pay long-term care costs, let us help you.